March 12th 
THIS WEEK I had a lot of fun…
Hello!
The days in the UK are getting noticeably longer - though it has been cold - it is clear that spring is on it's way. Doesn't it feel that it's been a long time since we saw the sun? How do YOU cope with the short dark days?
We countdown to the light. The turning of the earth. The changing season. The opening. Unfurling buds. The newness.
I too am counting down…to the release of my album 
SONGS TO HEAL AND EMPOWER


You may know the dates perhaps, but if not do make a note:
SINGLE - BORROWED BODY 
LAUNCH FRIDAY MAY 12TH
ALBUM - SONGS TO HEAL AND EMPOWER 
LAUNCH FRIDAY JUNE 9TH 
For a limited time you can listen to an EXCLUSIVE PREVIEW of Borrowed Body only here on my website! Look on my home or music page.
All the songs one by one!
From next week my weekly blogs will be dedicated to one of the songs on the new album - I will be sharing little snippets of the song itself, plus live videos of the work-in-progress show I did at the lovely Norwich Arts Centre in March 2022 - to coincide deliberately with International Women's Day. 
My work has ALWAYS been concerned primarily with issues around gender and race and identity, focusing particularly on fighting inequality. But also about healing and empowerment, about living fully and authentically. 
Healing & Empowerment.
i will also share the context of each of the songs - not just the lyrics, but the meanings behind the words, the concepts I am hoping to explore, the making, musical journey, the composition, the other collaborators….all the intel!
Anything YOU particularly want to know? 
Perhaps you want to know about the Indian scales and rhythms I use? 
Why I chose to use a lot more English recently?  
Why I used THAT picture of the mother and baby?
Ask away! 
And I will do my very best to answer!
THIS WEEK I organised a new VINYL - oooooh YES an actual LONG PLAYING RECORD!!
The rest of the artwork is under wraps for now, but I can tell you that I am proud of it. I cannot wait to share it with you!
I also can't wait to hold it in my hands. 
AN LP. LONG PLAYING. OOOOOOOOOOOOOOOHHHHHHHHHHH YESSSSSSSSSSSSSSSSSSS!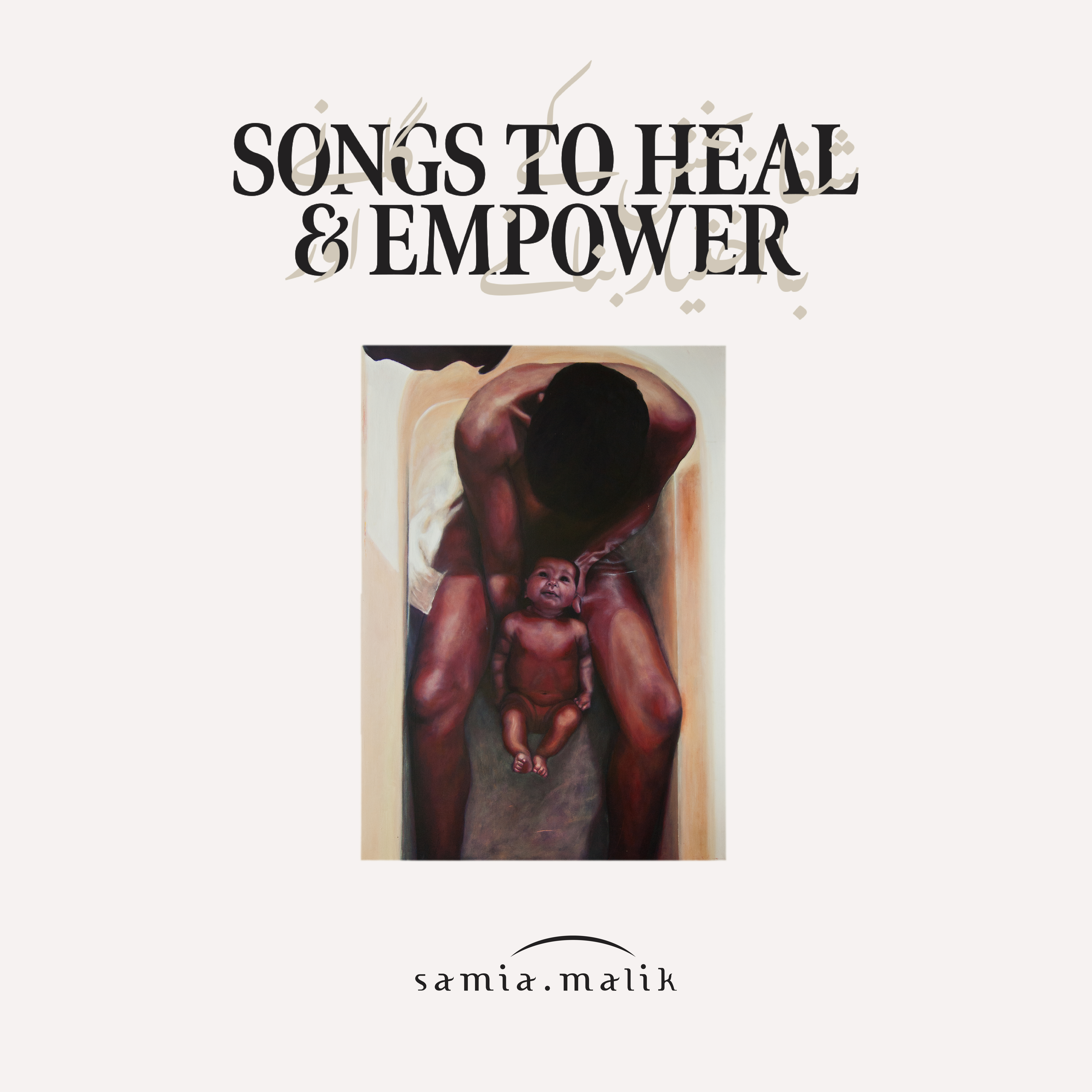 THIS WEEK I finished…
…two more songs and sent them off for their final magic makeover with the lovely Camilo Tirado - now just the last few to go. Bollywood and a punk anthem. A great ending.
THIS WEEK I had such orchestral fun…
With Hur Turuf - All Around
an ecstasy, a surfeit, an abundance of wonderful tracks - accordion (oh yes SO Bollywood 60s), violin and guitar - to add to tabla and drums and vocals - I spend some days editing out to give everything space to breathe.
But don't worry I did l not forget that it's a Bollywood extravaganza - rest assured it will be over the top in a carefully controlled way.
Probably.
And then I followed that by having mixing my punk anthem Wake Up! 
Google tells me, and my memory of living through punk (yes I AM that old!) confirms that punk was
non-conformist, 
characterised by short formats
fast tempos, 
distorted riffs
stripped-down instrumentation 
and shouted lyrics
So my track has all the above - perhaps not so much shouted lyrics, more….loud and angry. 
Now to edit the final bits together….
The album is ALMOST READY.
I DO love my life!
Sanctuary Choir Workshops @ St Matthews Church on Mar 13, 1:30PM
If you are in Norwich and free on a Monday in March do feel free to check out the wonderful St Matthews Church where I am running regular Sanctuary Collective Choir Sessions - free to all
More details here https://samiamalik.com/event/4976255/632309734/sanctuary-choir-workshops
Have a great week!
X Samia