Borrowed Body 
Hello 
THIS IS THE SINGLE COVER!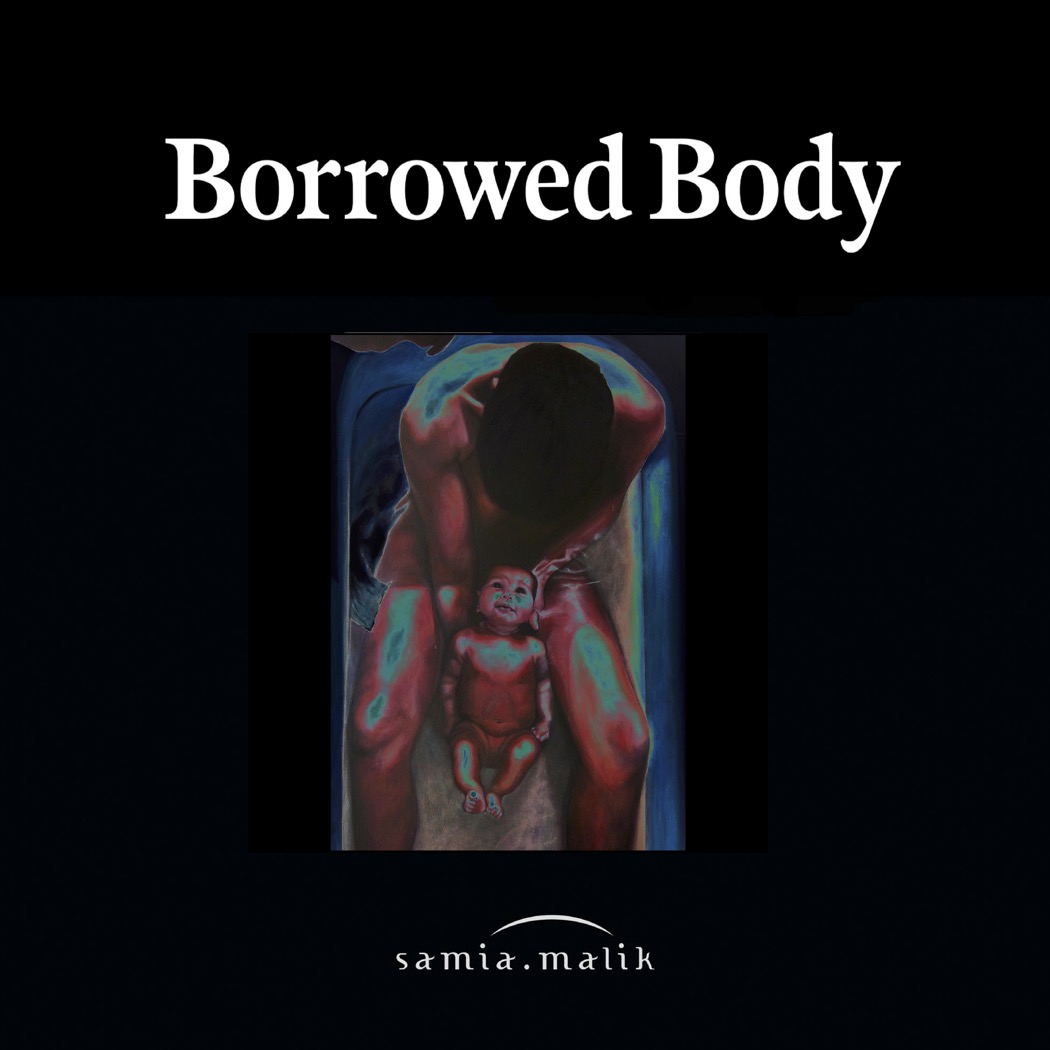 Borrowed Body
Fall in to my breath
The borrowed body 
Falling through my self
The borrowed body
Reap just what you sow
Pay back just what you owe
Just a tale a narrative
Let go let go forgive
Under the skin is every scar
What you're in not what you are
Written in response to the imminent death of my long-time friend and musical collaborator, the glorious Sianed Jones, Borrowed Body is an exploration of the impermanence of our fleeting lives and at the same time a celebration of our magnificent potential, our lives and our bodies.
The concept of Amanat from my culture says that everything we have and think of as ours is not, actually ultimately, ours at all. 
Our homes, our children, (our neuroses?!) but especially our bodies. Everything is lent to us, and one day we will have to give it back. We are holding it in trust. 
All is borrowed. 
It is not ours, just a place to inhabit for a while. 
If we can hold that concept clear we may live more fully, appreciating the glory and magnificence of what we have been gifted ('the beautiful machine!' as a dear friend used to say) and looking after it better. 
And it could extend that concept to what is outside us, other people, the planet….oh how differently we may live!
It was written just I knew Sianed was dying. I was attempting to meditate in my studio, but her presence was so strong, she permeated everything. I tried to focus on my breath, welcoming the healing tears, as is usual. 
But I couldn't. I suddenly found that I had jumped up and the chorus of this song just came to me, complete. I hit record and began to sing. I didn't even have a chance to change any settings on my DAW, it was too nebulous and fleeting and I did not want to lose it. 
(NERD alert: Which is why it's a preset BPM of 120!) 
But it worked. It was REAL. It was what I felt so deeply at that moment. I felt her spirit. 
Grief does odd things. 
The next day the verses came to me, one after another, and the rest of the melody. 
And now when I meditate, I know it's that place I was attempting to describe. I fall into my breath.
Fall in to my breath
Really falling INTO the breath. Letting the breath breathe ME, not me doing the breathing. The breath is the constant presence of the divine, of our deepest connection with everything that lives and breathes, and it is also a gift. We take it for granted, oh there's another and another and another.
We don't see it for the ultimate treasure it is. It is infinitely infinitely precious. 
Look at someone who is dead. That stillness. That lack of breath. 
Fall into my breath
Falling through my self
And as I fall, I realise that the self I have constructed, the Samia-ness of me, the habits, the thoughts, the history, the memories, the hates and loves, every single thing is just this false SELF – we are not just the product of everything that has ever happened to us. Of course we must live in this world, and of course the accident of our birth – to which parents, family, tribe, in which country, to which language and culture etc etc etc – all those ways we divide ourselves…of course it IS relevant. We must honour the journey we make in these lives. But it is all 
Just a tale a narrative
It will also all go. It's not ultimately important. Our little egos (mine too!) strut around, full of self importance, and hurt and are hurt, we carry our feuds and pain and anger and joy and connections as if they ARE reality.
It will also all go. We can 
Let go
We must. We won't have a choice. And it won't matter.
Something I feel IS real however and increasingly feel really really does matter is the importance of forgiveness.  
Let go let go forgive
Especially the vital importance of self compassion which I suspect may be the most powerful force in the world. 
(OK, maybe second, after love.)
Forgiveness is also a gift. We can hold on to our hurt (me too!) but as the wonderfully wise meditation teacher Jack Kornfield says, being angry with someone is like holding a piece of burning coal and expecting the other person to be burned. 
We just burn ourselves.
The Borrowed Body. 
This song was a gift. A beautiful precious gift. As is everything we have. 
I give it to this song to you. 
May it speak to you. 
May you enjoy singing it as much as I do!
May it resonate with you.
May you to dance to it.
May it describe your essence.
May it teach us all to respect the beautiful and fragility of this tempoary home we are in, and remind us to TAKE GOOD CARE of ourselves and others and the whole world.
May you share it and find solace and comfort and healing and empowerment in it.
Cheers Sianed. You've always been an utter joy to share my life with. You left your borrowed body, and now sing with angels.
Do let me know what you think?
Remember the newly mixed and MASTERED version - WITH SO MUCH MORE ADDED - will be released ahead of the album on the 12th MAY..and there will be PRESAVE links out before that.
I CANNOT WAIT TO SEE WHAT YOU THINK!
The album is out on the 9th June - save the dates!
Finally I share the promised in-progress performance of 'Borrowed Body' from my show at the Norwich Arts Centre for International Women's Day 2022.
This song seemed to really resonate for a lot of you when I performed it over the past year - so I do hope you will enjoy it again. 
Here it is!
LYRICS: 
Borrowed Body  
Fall into my breath
The borrowed body  
Falling through my self
The borrowed body

Reap just what you sow
Pay back just what you owe

Just a tale a narrative
Let go let go forgive 
 
With my love!
Samia X