March 5th 
Hello! How are you? I am hoping you had a good productive and relaxing week and are ready to dive into some exciting news…
Check out the tour dates on my newly revamped website….
It's been an absolute joy to finish this work with the beautiful accompaniment of Sukhdeep Dhanjal on tabla plus the sublime guitar of Giuliano Modarelli added to the divine piano of Lois Lelland, together with the tracks I made and mixed and remixed in my studio to be finally mixed and mastered by Camilo Tirado. 
I am simply blessed to have such great generous talented people to work with. And to have the time and the resources to finally do this work. Cheers Arts Council Project grants!
I have done my final mixes for 2 more songs out of the six new ones on the album and they are ready to give to Camilo for the adding of his musical magic! Watch this space for updates. 
The other deep excitement this week was that I took delivery of the orchestral recordings for 
Hur Turuf - All Around 
And you may recall this song if from the Urdu poem written by my mother for my father. So I wanted it to have the feel of 60's Bollywood over-the-top orchestration….like for example the first few bars of this golden oldie which was a particular favourite of theirs…Dekh Liya Mehne
https://m.youtube.com/watch?v=fOF4WvCAC2c
(Indian Movie buffs alert - From the movie Deedar performed by the legendary Lata Mangeshkar and Mohammed Rafi Starring Nargis, Ashok Kumar, Dilip Kumar Music Director: Naushad Lyricists: Shakeel Badayuni)
And boy did I get it! 
The lovely and very talented Phillip Toms https://www.philtomsmusic.com did the score and arrangement and organised the wonderful playing of accordion by Jason Frederick and layers of stunning violin by Steve Bingham to add to my mix. Woo hoooooooo! 
I am so super excited to get back into my studio to begin knitting all the elements together.
It's going to be such a LOT of fun! Watch THIS space for the results…
Genre defying indeed.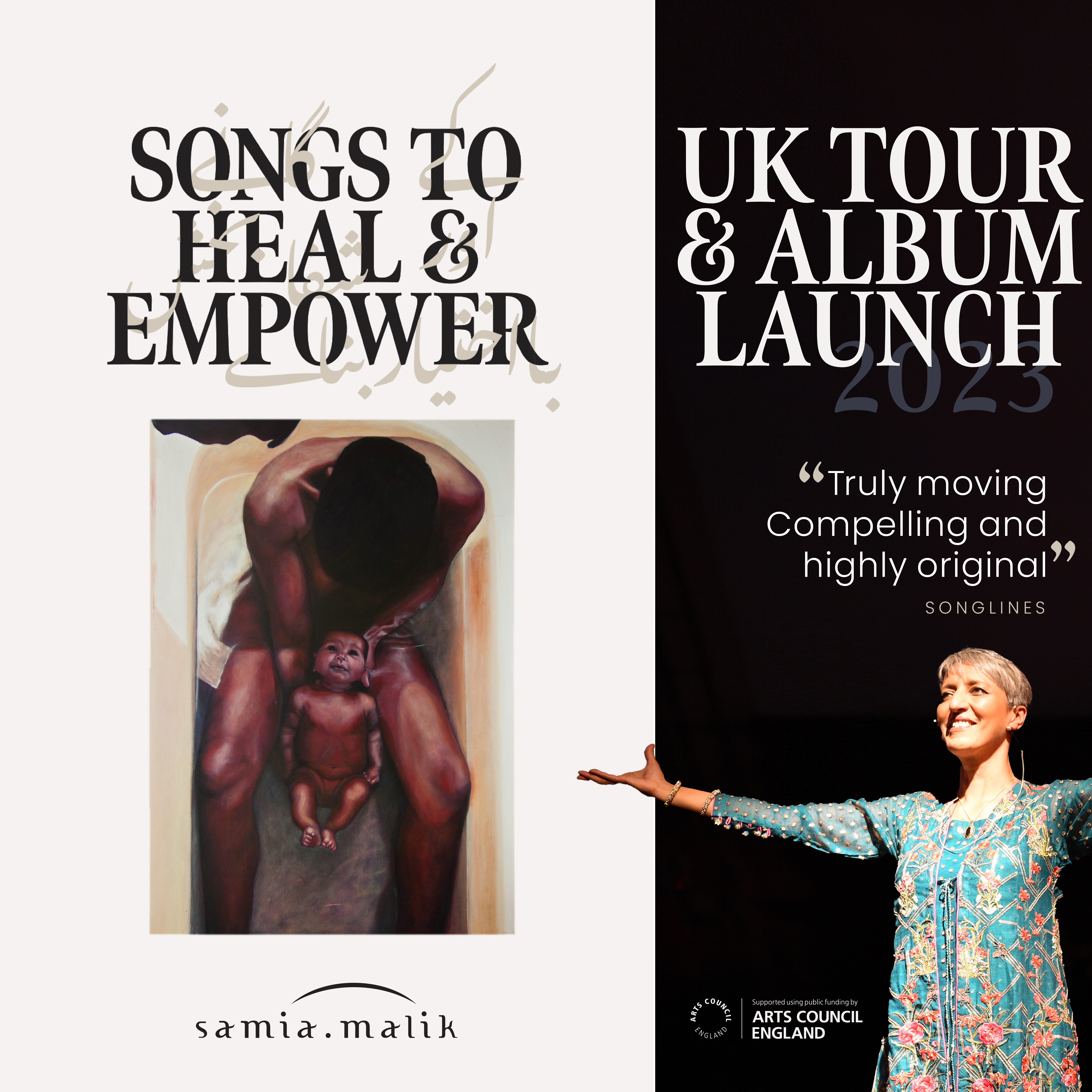 And finally listen EXCLUSIVELY right here on my site to the final mix for Borrowed Body 
I would love to know what you think? Please share below! 
That's quite enough excitement for one week - see you right here next week! 
With love 
Samia x