5th February
Hello - how are YOU? Doesn't it feel like this year is speeding by so quickly? 
Songs To Heal and Empower NEW ALBUM AND TOUR 
I am pleased to confirm that I am in final negotiations booking dates for the upcoming tour and it is almost ready to announce - watch all spaces!!
There are some REALLY EXCITING venues, thrilling special guests and some incredible partnerships - I hope you will be as excited as I am and I can't wait to share it all soon!
For now, these are the places we hope to visit....London, Norwich, Birmingham, Leeds, Cromer, Bradford, Plymouth, plus Rural Touring across Norfolk and Lancashire....
WATCH THIS SPACE!! Or better still, join my mailing list for the latest news and a FREE download! 
In other news...
So, as I said last week, I made a big decision to postpone my meander through my musical archives and come back to 
here and now
because I am in the thick of exciting things and want to tell as as it happens. I will be continuing my creative journey through music and art right here later on in this year so please keep checking in.
This week I have been working online again with the wonderful Camilo Tirado, sound guru extraordinaire, who has been picking through my newest mixes (and yes, let me be honest, arrangements, still!) of my song Borrowed Body.
It will be released as a single before the main launch of the album Songs To Heal and Empower in June.
Some of you have seen me performing that song either at the showcase in Norwich in March 2022, or in various shows throughout the year and it's always had a really positive reaction.
I wanted to keep that quality of the song but make it better, a cleaner mix, add sparkling vocals and the amazing guitar of Giuliano Modarelli.
Soon I will share some snippets and would love YOUR feedback before the final mastering.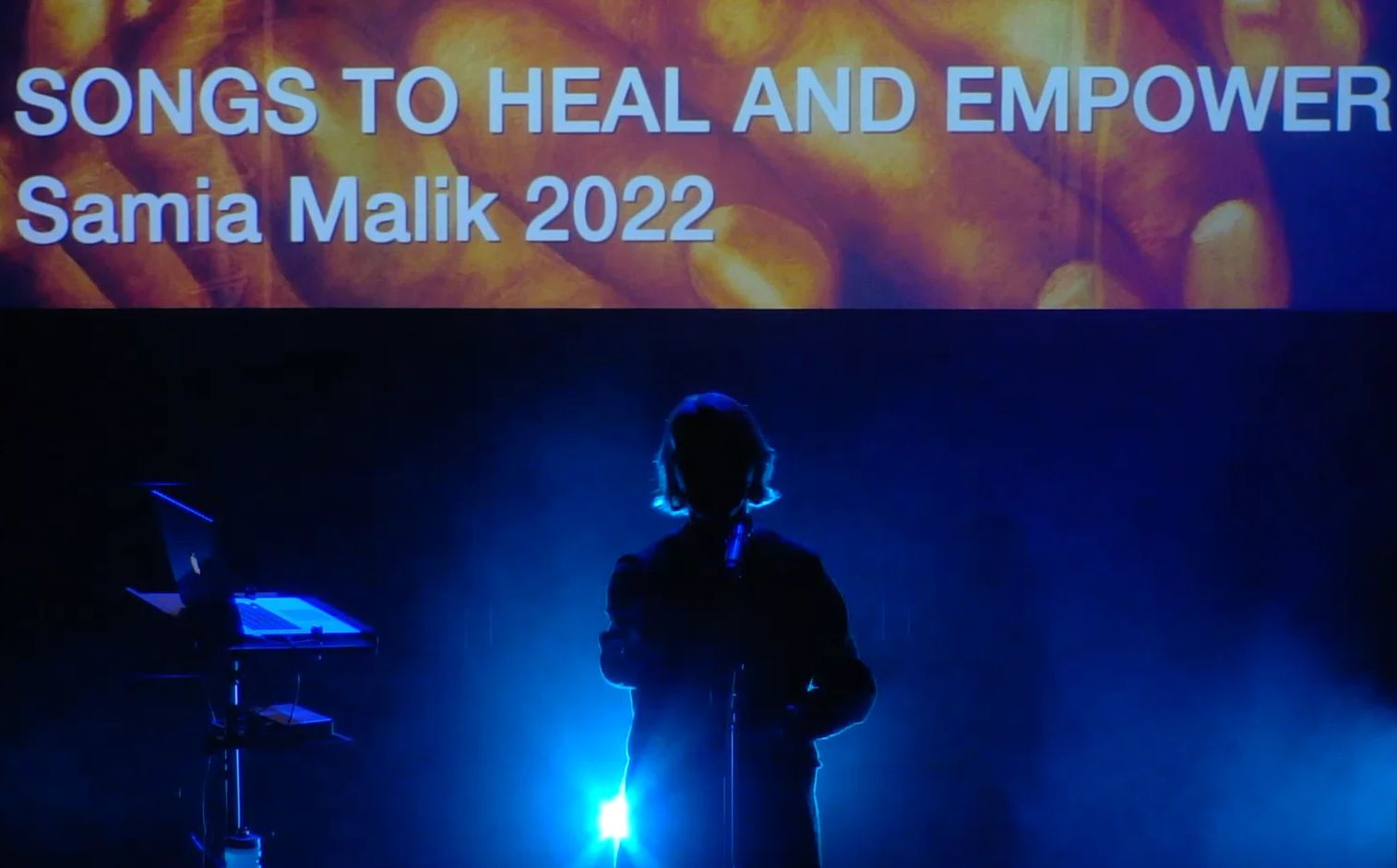 It's also been a great week because I have been asked by my hero Dr Isobel Anderson to be an Ambassador for her newest Home Recording Academy Course, which will run for the next 10 weeks.
It is an extraordinary group of female identifying musicians across the world who learn about music production in a supported and thoroughly enjoyable way.
It is LIFE CHANGING.
She also runs The Female DIY Musician and has some really great podcasts so do check her out - here's a link: https://www.femalediymusician.com/
That's all for now but don't forget I have a monthly newsletter which has lots more information delivered straight to your inbox - sign up now!
Much love 
Samia X