Me again! Hello.
Well there was a flurry of interest last week and some lovely messages, both on here, in person and private messages.
Thank you
to each one of you who connected with me even if you just visited the blog. 
But WHY that Image for Songs to Heal and Empower?
I said this week I would tell you more about the image for Songs to Heal and Empower.
The Form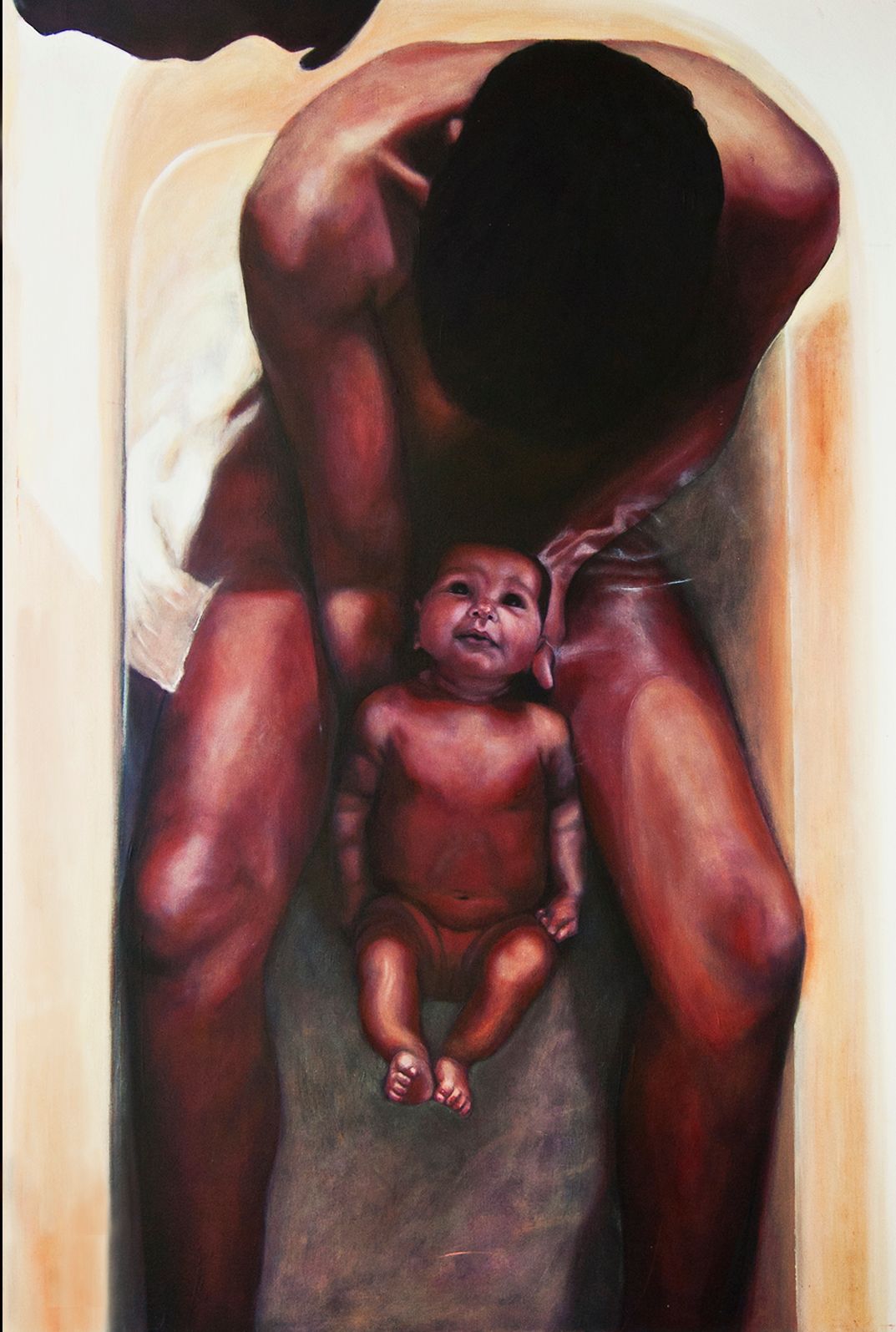 So here is the version that I started with and yes, it's one of my paintings! 
You may or may not know that I did a second degree in Fine Art from 2004 to 2007 at what is now called NUA Norwich University of the Arts. 
I was trained as a teacher of Maths (that's another blog entirely!) but I did a big swerve towards art.  In fact, I was taking a long sabbatical from singing and trying to find another creative outlet. 
In the second year I really wanted to paint oils in the classical style - under paintings layers and all! But it was difficult to get taught exactly how to - it seemed painting was too old hat. 
Tutors were more interested in what I privately called 'cerebral' art - clever, maybe accomplished but to me not connected to the heart, emotions. From the head.  
Does that make sense? 
So this painting was my attempt to teach myself how to paint in that style. I worked hard, made a lot of mistakes but I was pleased. It's what I meant. 
But it's much more than the form, of course. 
The content is the key! 
It's from a picture, taken by my lovely husband Jonathan, when our daughter was just six weeks old, her first 'big bath' with me. In the top corner you can see my son. We are all there. 
It's the look on the baby's face: that mixture of apprehension and exhilaration that I tried so hard to capture. That is what all of life is like, isn't it? 
Terror and excitement. 
'What the hell?' and 'Oh you are holding me!' 
'Is it safe?' and 'It's warm and soothing' 
You get the idea. 
Who do YOU identify with? 
The baby? 
Or the parent? 
The one in the corner? 
The one behind the lens? 
This says a lot about us I think. 
It's about holding, and being held. 
It's about how we can hold ourselves, heal ourselves. 
The suggestion of water, of birth, of rebirth. 
Bodies, our frail magnificent beautiful bodies. 
I really believe that our bodies are the site of where we store the damage done to us in our lives - where else could it go? It follows of course are also the site where healing can take place. 
Holding our own hands from the inside. 
One of my favourite meditation teachers, the wonderful Jack Kornfield says 'Imagine you can hold yourself as a child in your lap, a child of the spirit.' 
That speaks to me. 
Holding our own hands from the inside. 
Healing. Nurturing. Pure love. 
And actually I learned how to love by loving my own children and that is resonant here too. 
Lots of layers. Just like the painting in physical form! 
It felt like a natural one to pick. 
And I love it. And I have had so many of you tell me you love it too. 
What do YOU think? 
Don't forget to leave me a reply! 
Next time I will be telling you about all the goodies we have planned for the beginning of January - I am thrilled to share some old and very new material.
So, get back to me whichever way feels good to you, and I hope you have a great week. 
Love 
Samia X