Welcome!  
Well this IS exciting? Is there anybody out there....? Do hit reply if you are...
I am so used to writing in my journal, which I have kept since I was in my 20s, but finally here I am, writing my very first blog. 
I cannot wait to share it with you!
Here in this weekly blog space, every Sunday morning, I hope to keep you entertained, informed and connected to the project Songs to Heal and Empower as it makes it's tentative way out in the world.
You will also get to rediscover my whole journey from my very first recording to the latest ones with so much background and context. Never seen before photos and a whole lot more.
There will be new lyric videos dropping weekly from Sunday the 1st January 2023 (yes really!) leading all the way up up to the new releases and to the new tour.
I hope you will engage and let me know what you think?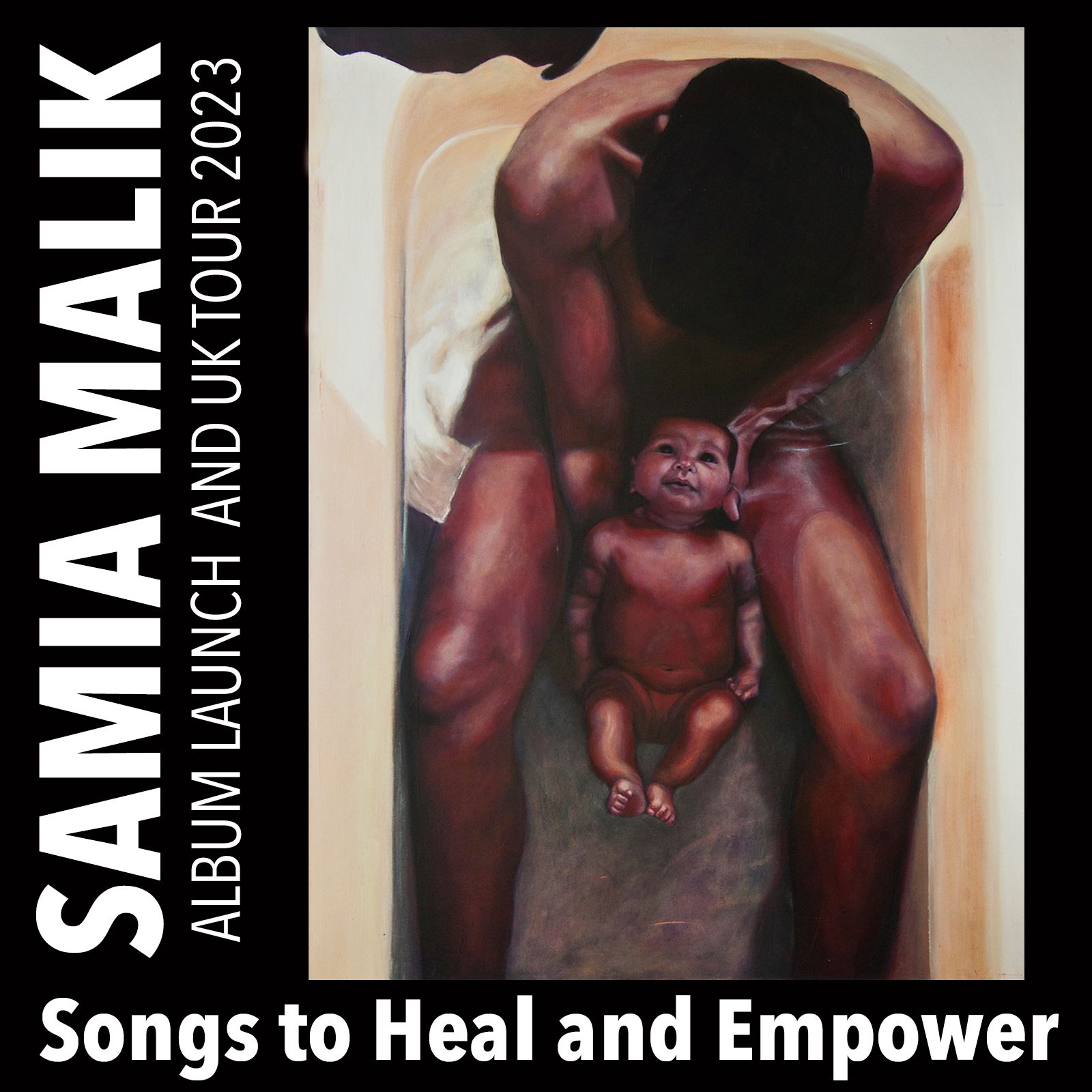 Songs to Heal and Empower
A pretty tall order eh?  
Well, it's a direct quote from the wonderful writer and activist Amrit Wilson. She said, in her review of my recent show 'Azaadi: Freedom' that my work is  'iconic songs to heal and empower' - here's the link to the article if you want to read it all.  
And I thought, yes. That's all I do. I try to heal and empower myself. From my first writing - it was all to understand my place in the world. Who I was. To heal to empower. To feel.
And it seems that other people, of all different backgrounds, find my work, my songs, my artwork, somehow also healing and empowering.  
That is incredible and delights me. That connection. The fact that something that is real and comes directly from my heart connects to other people.  
To me that's the real power of art, that connection, that realisation that we are not not alone in our pain and confusion and joy, that we all stumble along in this thing called life and often haven't got a clue, doing what we can.
Art connects us. It heals us and empowers us.
But here I need to take you back even further, to the early 1980's when I was a young woman, in an abusive toxic relationship in Bradford, completely lost and suicidal. Literally locked into a house. Unable to see any way out. There were no role models at that time. 
But then, in 1981 I read Amrit's book 'Finding a Voice': Asian Women in Britain (London: Virago Press, 1978)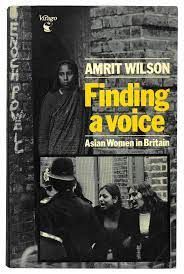 'Finding a Voice' was a series of interviews with Asian women of many backgrounds living in the UK, and I realised I was not alone. Reading that book gave me the courage to leave.  
It saved me. It saved my life. That is not an exaggeration.
Suicide rates for young Asian women are higher than for the general population - certainly my own personal experience did not include any woman who had left and survived.
Many years later I met Amrit in London and told her how important her book was for me. But it seems I am not alone! I have heard from so many other women that 'Finding a Voice' was pivotal in their lives. The reviews bear that out. It was an important and groundbreaking book.  
When in 2018 Amrit released a new expanded and updated edition of 'Finding a Voice', I was honoured to sing some of my songs at the launch in London at SOAS.
How sad that we needed a new edition though. I believe the situation for many young Asian women is worse than it was for my generation. Certainly my work as a singer, teaching songwriting in specialist Asian women's centres across the UK bears it out anecdotally.  
Songs to Heal and Empower
So, to heal. To empower.  
These are not just words. They are something I live with every day. Every single day.
My work on healing my self is a daily act of self love.
That could be negative and yes, sometimes it is. Who would choose pain and difficulty?
Yet its that very essence, that quality, those challenges and the things I have had to do to heal myself that is the source of all my work, from songs to art to activism to teaching.
That is my fuel, my reason. Perhaps my superpower!?
So to honour this journey, let me share a picture of myself from that time - this is in September 1979 - the day after I got married. I was 17.
I think you can see from the picture so much that I was only just beginning to grasp. I was lost. I was just realising I had made a terrible mistake.
I had just jumped out of the frying pan of a difficult home life, into the fire of a much more difficult marriage. 
So much heartache ahead.
But I survived! 
This picture lives now in my studio, and I often talk to it. I have her in my mind - that lost young girl.  I think she would be surprised, relieved and delighted to see me now.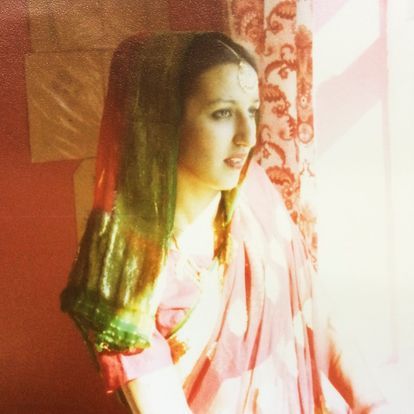 I think that may be enough for the first blog!  
Do feel free to let me know what you think? Any questions, clarifications, comments, feedback, all is welcome.  
Next time I will tell you more about the image I am planning on using for the cover for Songs to Heal and Empower!
Do feel free to reply - your feedback makes it all worthwhile!
X Samia