Facebook Premieres of brand new lyric videos  
'The Colour Of The Heart'   
Every Sunday throughout January at 6pm GMT - make a note for yourself now!
18th December 
Hello!
This will be my last entry for this year - I suspect lots of you may be busy around the 25th December…so I will see you on the first day in 2023! 
So - you already know I am releasing a new album 'Songs to Heal and Empower' in 2023.
BUT HOW DID I GET HERE?
Thats the title and the question of this blog, so I will attempt to answer it by sharing some of my musical journey, starting with my very first recordings! Never seen before pictures...and much more!
So.....
From January 1st, as well as the Sunday morning blog here, I will be sharing Facebook Premieres of some brand new lyric videos of my first album with my first touring band Garam Masala
'The Colour Of The Heart'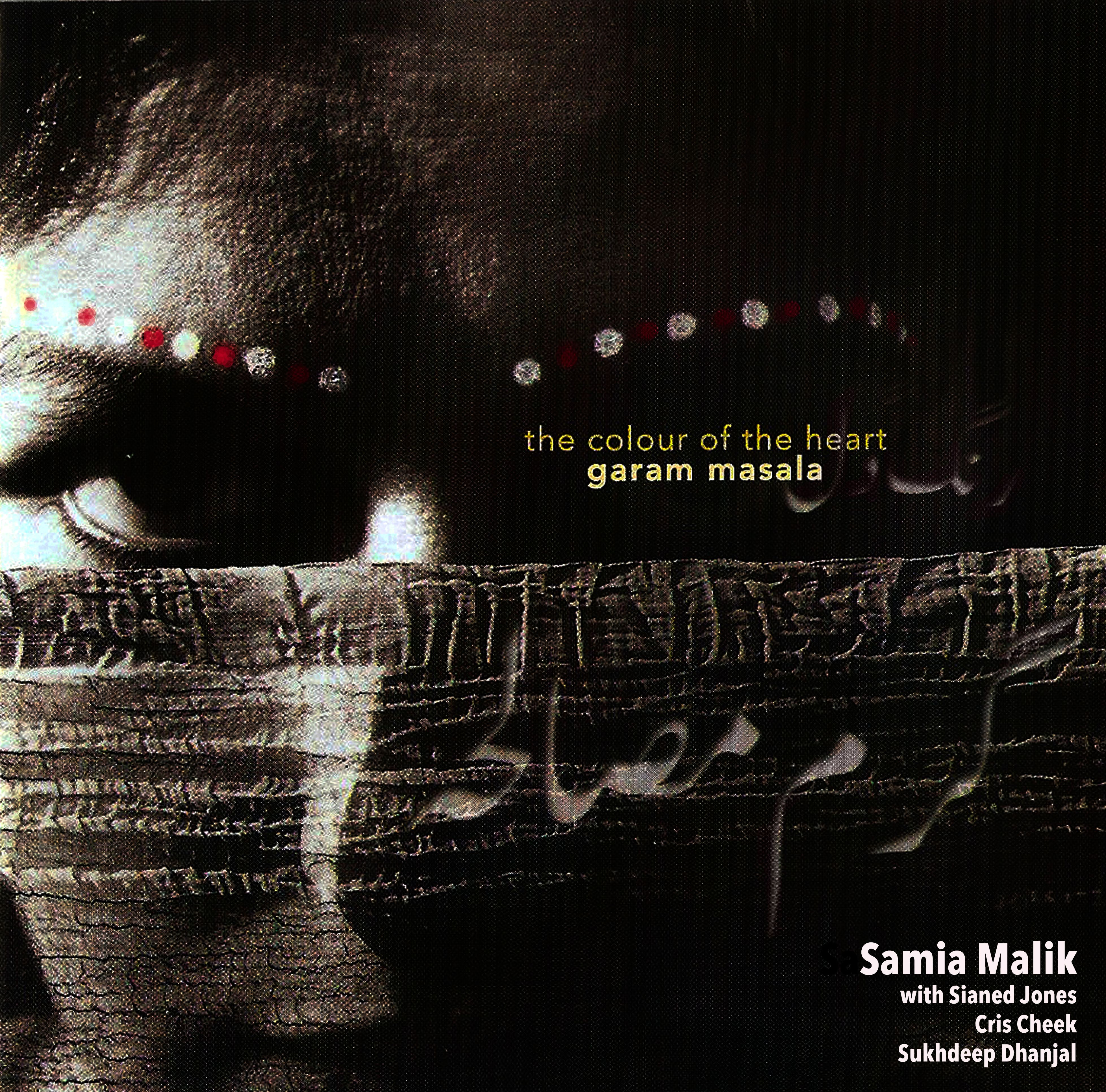 Every Sunday throughout January at 6pm GMT - make a note for yourself now!
Here's the link to my Youtube channel: https://www.youtube.com/channel/UCTuAthi8i5DkL2pResExEDg 
'The Colour Of The Heart' - recorded almost 25 years ago in 1998 was my first album. I will be rereleasing it soon across all digital channels, but until then the only place you can hear it is here!
With Garam Masala my Urdu and English lyrics, compositions and vocals were supported by the extraordinary talents of 
Sianed Jones on violin, harmonium, vocals 
cris cheek on clarinet, bass guitar, tanpura and ektara 
Sukhdeep Dhanjal on tabla 
Sweet!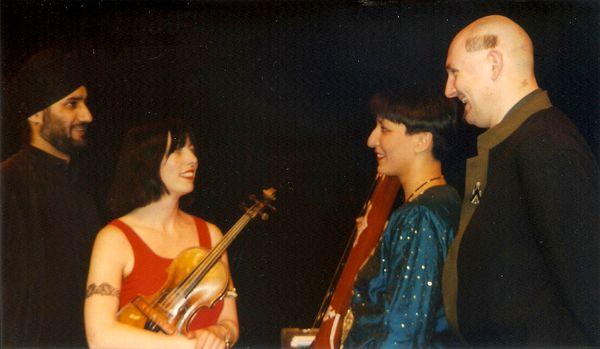 On Sunday 1st January at 6pm GMT I will be sharing the new never seen before lyric videos and discussing the first three songs 
Kooch Loag - Some People at 6pm GMT
Ma Ki Zabaan - Mothertongue at 6.15pm GMT
Colour of Her Heart at 6.30pm GMT
I will be releasing a little video teaser tomorrow to put you in the mood...look out on your social media of choice!
And here's a few reviews of the album so you can see what to expect
'Samia Malik's singing in Urdu is gorgeous, as are her melodies, but gorgeous though these are her writing is even more striking. She writes in the Urdu tradition of sung poetry and takes it to completely new territory by giving voice to her own and possibly a generation of Asian women's experience in Britain. It is wonderfully powerful writing'  Alan Scott - Resonance 
'A sensual and melodic sound that touches the soul' Debjani Chatterjee & Brian D'Arcy - Writing in Education 
'A vivid fusion of mystical poetry, liberationist politics and deep trance grooves, one of those magic projects that grow in intensity with every listen' David Lewis - Exclaim 
'A wake up call' Sarwar Kashari - Kashmir Images 
'Passionate and easily understood across international frontiers'  The Asian Times
'The mixture of Asian instruments tabla harmonium and the tanpura and the European clarinet, violin and bass guitar combined with the voices of Samia Malik and Sianed Jones to make some stunning sounds. Sometimes the music sounded as if it might come from the romanies of Eastern Europe as Sianed Jones' violin took the lead; the next moment cris cheek's clarinet shifted towards freeform jazz improvisation, then back to the traditional music of Asia, linked by the pace and intricacy of Sukhdeep Dhanjal's brilliantly played tabla. 
Always there was the hauntingly beautiful voice and presence of singer and writer Samia Malik, who takes the traditional Ghazal form of poems set to music and turns it into something with a contemporary edge. A truly multicultural performance.' The Burton Mail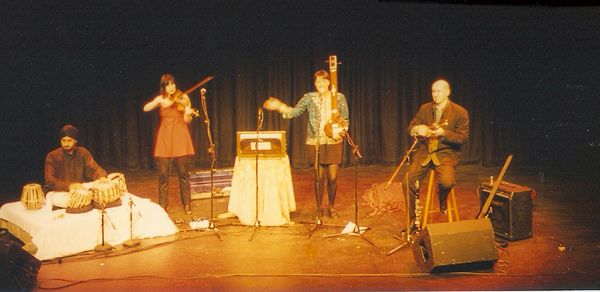 Hit here or the picture above for that link to to my new Youtube channel - don't forget to subscribe! 
Facebook Premieres of brand new lyric videos 
'The Colour Of The Heart'  
Every Sunday throughout January at 6pm GMT - make a note for yourself now!
Don't forget to tune into this space for the next Sunday blog on the 1st January in the morning too.
And hit reply below to tell me your thoughts? 
Happy New Year!!
x
Samia